Topglass
UV Film Protected translucent roofing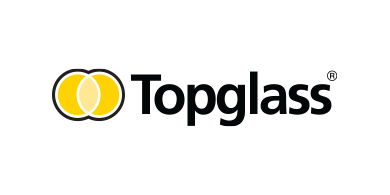 Description
Specifications
Warranty
Downloads
Topglass® translucent roofing has been specifically developed to combat the effect of UV rays and atmospheric pollutants without the yellowing and rapid product degradation associated with commonly available glass reinforced roof sheeting.
Topglass® is supplied as a cost effective natural lighting solution that provides long term natural lighting.
Topglass Applications
Commercial
Industrial
Farm Buildings
Public outdoor areas requiring excellent UV protection
Institutional and other projects where long-term high quality lighting is required
Topglass Features and Benefits
Topglass® is manufactured from an acrylic modified resin system, reinforced with high quality glass fibre rovings.
Topglass® uses surface coatings that are especially formulated and designed to provide high quality, long-term natural light transmission.
Topglass® encompasses in-built UV inhibitors that prevent early degradation, yellowing and embrittlement of the sheet.
The product is oven-cured and profiled to ensure maximum binding and strength.
The non-porous weather surface prevents water absorption and osmosis.